More details on the Active Clustering Extension¶
Note
In this section we are going to provide a few technical details on the Active Clustering Extension.
The GeoServer Active Clustering Extension is implemented using Spring and Apache ActiveMQ as the MOM (Message Oriented Middleware) in particular using JMS (Java Message Service) as the message exchange technology. The picture here below (click here for the live drawing) represents a complete high level design of the solution implemented.
For the implementation of the message exchange we are leveraging on ActiveMQ VirtualTopics to exploit dynamic routing (you can dynamically attach masters and slaves). The VirtualTopics feature has also other advantages explained here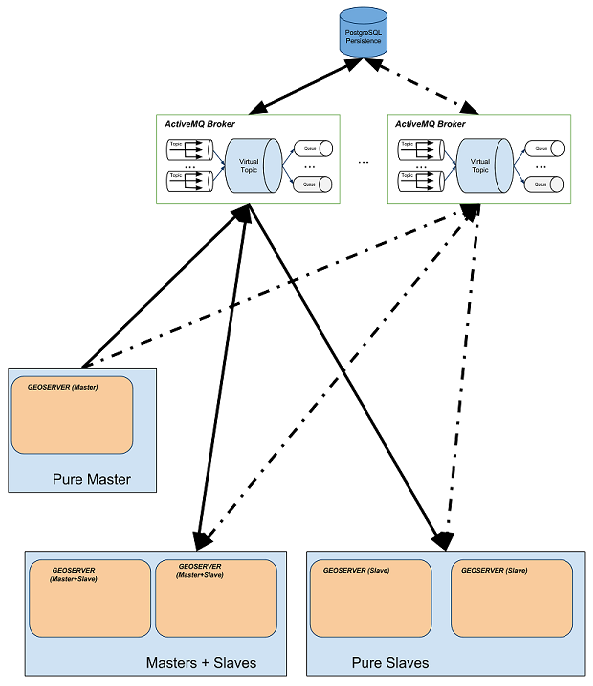 Limitations and future extensions¶
The current implementation has a few limitations as well as assumptions that must be taken into account when planning a deployment. Let's quickly summarise them.